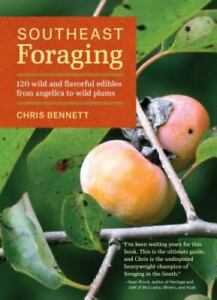 Buy Now
ebay.com
Description
About this product Product Information "This is the ultimate guide, and Chris is the undisputed heavyweight champion of foraging in the South." --Sean Brock, author of Heritage and chef of McCradys , Minero , and Husk The Southeast offers a veritable feast for foragers, and with Chris Bennett as your trusted guide you will learn how to safely find and identify an abundance of...
User reviews
Bennett has done a great job photographically and narratively introducing the reader to many wonderful edibles here in the south. I would also add, they are not just southern plants so northerners would also enjoy this book. The pictures are beautiful and the explanations are quite satisfactory. On the latter, I would call the description of the edible an introduction so you know what to collect. Then, it would be useful to add another resource for recipes - not all that hard when you have the internet and Dean Jordan's Eat The Weeds blog and video's. By all means, get this book - you will really like it and find it useful. I'd say it should be one of the first books you get if you are new to foraging and for those of us who are old hat at it... it is just delightful.
Most of the books on this subject seem to be focused on the west coast. The South East is a much different climate. This book covers the plants missing or barely referenced in other publications. An excellent addition to our library. Once my wife let's me use it again.