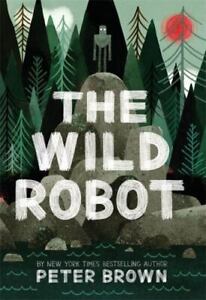 Buy Now
ebay.com
Description
About this product Product Information Wall-E meets Hatchet in this New York Times bestselling illustrated middle grade novel from Caldecott Honor winner Peter Brown Can a robot survive in the wilderness? When robot Roz opens her eyes for the first time, she discovers that she is all alone on a remote, wild island. She has no idea how she got there or what her purpose is--but...
User reviews
I have read this book out loud to 3 different groups of kids. Kinder through 5th grade. They loved loved the book. It has many life lessons in it as well. Book 2 is just as good.
Cleverly written - good story - buy & read: find out for yourself!