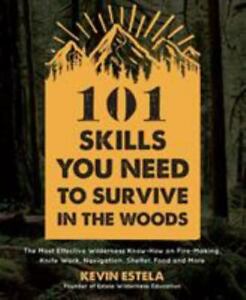 Buy Now
ebay.com
Description
About this product Product Information The Foundation of All Survival Skills is "Feeder" Mind-Set "Feeder" mind-set means being in control of a situation, proactive rather than reactive. It is an optimistic outlook that reframes any situation as a learning experience. Kevin Estela teaches survival skills from this feeder-based perspective, which is what separates his teaching...
User reviews
Great guide to outdoor survival. Kevin Estela is one of the best instructors.
Should be in everyone's library.