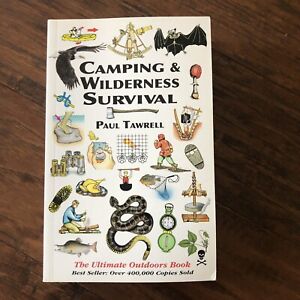 Buy Now
ebay.com
Description
About this product Product Information "The Ultimate Outdoors Book" with 31 chapters of well researched camping and survival techniques.  This guide covers everything from fire making to first aid, building shelters, winter travel and much more.   " Camping & Wilderness Survival actually lives up to the hype of its subtitle. The Ultimate Outdoors Book is the fullest and...
User reviews
This book covers everything you can imagine. Way better than the rip off books from Dave Canterbury. You will have a great time reading this book and there are plenty of illustrations and excellent descriptions.
This is a great book surviving in the wilderness. It contains photos to backup the text in the book. Easy to read and understand.