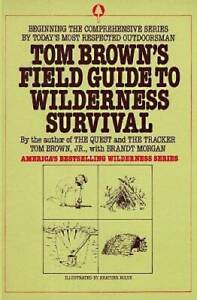 Buy now
ebay.com
Features
Publication Year: 1987
Language: English
MPN: Does not apply
Number of Pages: 288 Pages
ISBN: 0425105725
EAN: 9780425105726
Description
About this product Product Information A fully illustrated wilderness survival guide perfect for seasoned and novice outdoors enthusiasts alike. Here, in one essential volume, are the basics of wilderness survival. The most ancient and important skills, preserved for generations, are presented in a simple, easy-to-use format with clear illustrations and instructions. A complete...
User reviews
This book has a lot of the main things needed for survival if lost. It is a handy go to guide to have with ya for any wilderness or outdoor trip. The book is also a great read and very interesting!
Had the pleasure to learn from Tom Brown directly. This book takes me back those few days. Get the rest of his works, I'm going to. Funny how in retirement you remember and redo your life interests. Our youth needs to read and learn the simple ways of seeing what is around you. Hmm... sit down, be still and don't listen to yourself breath, observe.